We apply our technology to the training of students and workers.
Our partners
AI TRAINING
Adequate training tailored to the needs of the working world is key to the optimal development of individuals.
We are committed to the Millennium Development Goals
Substrate AI technology can be successfully applied in your business in a short period of time, thanks to the speed at which agents are trained to perform the required task.
Substrate AI technology requires 98% less data than all of its comparables to make decisions, allowing it to be tremendously effective and accurate in its decisions.
Thanks to its capabilities, Substrate AI's SAAS technology saves time and development costs, increasing business ROI quickly.
FLEEBE
AI assistant for training and career planning

Training marketing companies through more than 50 blogs with more than 30,000 users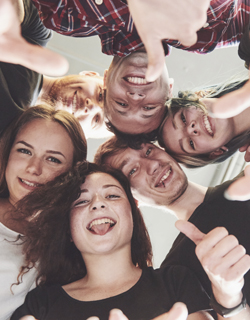 ZONAVALUE AND INTEFI
AI assistant for financial training

Financial education and investment product marketing companies in Spain and South America with more than 30,000 users.
SPAIN (CENTRAL)
C/ Colón, 4 - 5ª A
46004 Valencia
USA
706 Gunsmoke Dr. Bailey
Colorado 80421
PORTUGAL
Rua Pedro Nunes, 11 4DT
1050-169 Lisbon