We apply our technology to gold exploration
Our partners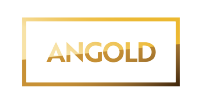 AI MINING
Gold exploration companies spend more than US$4 billion a year to find new deposits on five continents
We help these companies transform mineral exploration to make it more sustainable and efficient by reducing the cost and impact of prospecting.
We are committed to the Millennium Development Goals
Substrate AI technology can be successfully applied in your business in a short period of time, thanks to the speed at which agents are trained to perform the required task.
Substrate AI technology requires 98% less data than all of its comparables to make decisions, allowing it to be tremendously effective and accurate in its decisions.
Thanks to its capabilities, Substrate AI's SAAS technology saves time and development costs, increasing business ROI quickly.
SPAIN (CENTRAL)
C/ María de Molina, 41
Office 506, 28006 Madrid
C/ Cronista Carreres, 10 - bajo
46003 Valencia
USA
706 Gunsmoke Dr. Bailey
Colorado 80421