OUR TECHNOLOGY
Substrate AI technology represents a groundbreaking scientific discovery based on extensive research led by CTO Bren Worth and Rensselaer Polytechnic Institute in New York.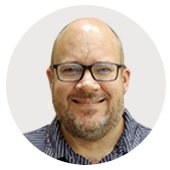 Senior Software Engineer with 15 years of application development experience. Areas of expertise include aerospace engineering, mechanical engineering, investment banking, energy trading, military intelligence and law enforcement.
Work experience:
Cherwell software, Under Armour, HotSchedules, Hedgehog Data, Overwatch Systems, BAE Systems, Solarc Inc, JP Morgan Chase, Vistek, NewTec llc.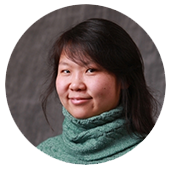 Mei Si is an assistant professor in the Department of Cognitive Science at Rensselaer Polytechnic Institute (RPI1). She is also part of the Game and Simulation Arts and Sciences Program (GSAS1) at RPI1. Her main research areas are dialogue systems, affective computing and artificial intelligence applied to games and simulations.
His work is supported by the American certifying company NSF, the U.S. Department of Defense (DoD), the U.S. National Institute of Health (NIH), Amazon, Disney, IBM, Tencent and the ESA Foundation, the U.S. trade association for the video game industry. (Do D), the American National Institute of Health (NIH), Amazon, Disney, IBM, Tencent and the ESA Foundation, the trade association for the US video game industry.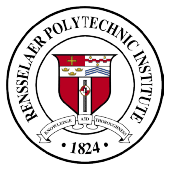 Rensselaer Polytechnic Institute is a leading institution dedicated to teaching and research, especially in science and engineering. The Institute is located in Troy, New York (USA), and was founded on November 5, 1824 under the name Rensselaer School.
It is the oldest technological research university in the USA and the sixth largest engineering university in the USA.
Our technology is easy to implement and allows to address all the problems faced by companies in the digitization and streamlining of their processes, optimizing decision making and generating great cost savings.

Hierarchical reinforcement learning
(Auto-tuning model)
Hierarchize the rules of execution according to behavioral patterns in their decisions.

Abstraction Temporary
(Temporary Abstraction)
Identifies the behavioral patterns discussed above. Ex: motor functions

Primary learning algorithm

(Primary Learning Algorithm)
Based on neuroscience, it uses changes in the reward signal to create an emotional state (excitement, emotionality, greed, risk aversion, fear...).
13 patents managed by COOLEY LLP IN USA
BICA for Artificial Intelligence
Integrated multi-task agent architecture with affect like guided behaivor.
SPAIN (CENTRAL)
C/ María de Molina, 41
Office 506, 28006 Madrid
C/ Correos, 10 - Pta. 7
46002 Valencia
USA
706 Gunsmoke Dr. Bailey
Colorado 80421